AT ISHCMC-American Academy(ISHCMC-AA) we are committed to the development of the whole student. Our extensive curriculum and effective learning practices address the physical, social and creative needs of the children under our care, which we consider of equal importance to their academic needs.
This holistic approach to learning is addressed during the normal school day with options to study creative subjects, enjoy sports and to participate in social studies activities. However at ISHCMC-AA, because our faculty will always go the extra mile, every student also has access to a vast choice of after school activities to enjoy and inspire them to succeed in all areas of their lives.
Proverb: 
"All work and no play makes Jack a dull boy"
James Howell's Proverbs 
After school activities (ASAs) at ISHCMC-AA
Our diverse After School Activities Program allows students to explore their interests alongside like-minded students in over 20 activity groups. Amongst the many skills that can be developed in ASAs are leadership and public speaking at the Debate Club and World Scholar's Cup, musical talents in Music Studio and Glee Club, and addressing environmental and socio-economic problems in the Global Issues Network.
ASAs are a vital part of the ISHCMC-AA's holistic program, inspiring students in so many pursuits from the worlds of sport, visual and performing arts, technology, and community services. Groups take place from 3:00 – 4:15pm each day of the week and students are given the opportunity to sign up for new activities each term.
ASA programs include:
Photography

Sun Bear Sound Video production

Global Issues Network (GIN)

Board Games club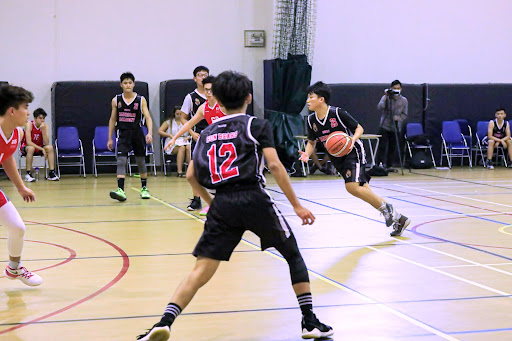 Sports at ISHCMC-AA
Sporting activity doesn't have to be simply competitive or undertaken solely for physical fitness purposes. Sports can also be a great deal of fun and they also teach children some great values in life relating to sportsmanship, teamwork, ethical conduct and fair play.
At ISHCMC-AA your child will be inspired by our specialist physical education staff who will develop students' fitness and sport-specific skills across a variety of sports at our on-campus hard court sports arena. 
As a member of the Saigon International Schools Athletic Conference (SISAC) enthusiastic students are eligible to try out and represent ISHCMC-AA against other schools across Vietnam. Competitive sports that children can participate in include soccer, basketball, volleyball and badminton.
Field trips with ISHCMC-AA
Our effective learning programme extends beyond the classroom and sports field into exciting real life experiences that our students gain great experience and times they never forget.
Every ISHCMC – American Academy student will be lucky to participate in a multi-day field trip held in a location in Southeast Asia. The expeditions,which include visiting historical sites in Cambodia and a jungle trek through Vietnam's stunning Phong Nha-Ke Bang National Park, allow students to understand the real-life application of their school studies.
These innovative excursions also help a child understand the importance of teamwork and taking risks, whilst building leadership skills and a desire to make a difference to their communities.
For more information
You can access more information about our amazing program of extracurricular curricular activities at the school handbook or via ISHCMC-AA Student & Parent Central.